Voltage

Frequency

Current

Input Power

Speed

Capacity

Air Flow

Noise

Temperature

Curve No.

Approvals

Type

V

Hz

A

W

rpm

μ F

m

3

/

h/CFM

dB/A

Min/Max(℃)

#

B6E335-145A-AM00





220/230




50




0.46

100

930




4

1220/717

60

-30 /+60

①

CCC,CE,RoHS

220/230


60

0.50

130

1080

4

1320/776

61

-30 /+60

②

CCC,CE,RoHS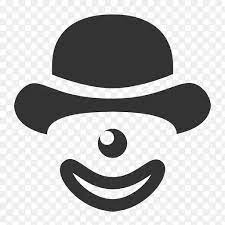 China Inflatable blower fan
With its strong motor and efficient design, the inflatable blower fan can inflate a large inflatable in a matter of minutes, saving party planners and parents both time and effort. Its lightweight and portable construction make it easy to move from one location to another, and its durable design ensures it can withstand frequent use.
Additionally, the inflatable blower fan operates quietly, ensuring a peaceful and enjoyable environment for kids and adults alike. Its simple operation and user-friendly design make it easy for anyone to use, even those who are new to inflatables.
Overall, the inflatable blower fan is an essential piece of equipment for anyone looking to create a fun and memorable experience for children. Its reliable performance, ease of use, and quiet operation make it an excellent choice for party planners, event coordinators, and parents everywhere.
  AFL Electric Co., Ltd. is a comprehensive enterprise integrating design, research and development, production, construction and service. After years of market development and technological innovation, this enterprise has formed a continuous supply of new technologies and new technologies for the development of the national economy. Process, new materials, new equipment capabilities.
  China AFL Fan Equipment Factory is a professional centrifugal Fan supplier, axial fan manufacturer, each of our products has passed ISO certification, the quality is reliable and stable, has dozens of foreign distribution agents, and welcomes more new and old customers to send email contact us.
  With many years' experience in Backward Centrifugal Fans supply, AFL Fan has become one of the biggest and most professional Backward Centrifugal Fans suppliers in China. Through our indefatigable efforts in past years, our product include Backward Centrifugal Fans and EC fan, centrifugal fan, axial fan, DC fan. By keeping offering customers competitive prices, good product solution and in time delivery, we are proud to be long term supplier of many distributors.
AFL Backward Centrifugal Fans
  AFL is a high-tech enterprise focusing on the design, R&D, manufacturing, sales and service of Backward Centrifugal Fans,ec fan,axial fan,blower fan,radial fan,EC motor,external rotor motor,DC fan,DC motor,DC brushless motor. The products are exported to dozens of countries and regions. Welcome to call or write to discuss business cooperation.>>>more product