| | |
| --- | --- |
| Fan type | Forward Curved Centrifugal Fan |
| Impeller Size | Ø160*111mm |
| Motor Type | Brushless DC(BLDC) external rotor motor |
| MOQ | 1~200 pcs based on EXF price; 200pcs above based on FOB price. |
| Payment terms | T/T; L/C; Paypal |
| Type of Protection | IP44 |
Voltage

Frequency

Current

Input Power

Speed

Capacity

Air Flow

Noise

Temperature

Curve No.

Approvals

Type

V

Hz

A

W

rpm

μ F

m

3

/

h/CFM

dB/A

Min/Max(℃)

#

F2E160-060A-AE00


220/230

50

1.0

230

1800

4

510/310

89

-30 /+60

①

CCC,CE,RoHS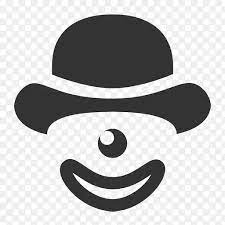 China High Quality Restaurant Quiet Centrifugal Exhaust Fans
Product Descriptions
If you're looking for a restaurant fan that provides high quality noise reduction, centrifugal exhaust fans may be the perfect option for you. Centrifugal exhaust fans are known for their ability to create a lot of noise, but the ones used in restaurants are often designed with high quality noise reduction in mind. This means that they're able to create less noise than other types of fans, which can be a big advantage if you're looking to keep your restaurant quiet.
Restaurants are known for their excellent food and entertaining atmospheres, but many customers are unhappy with the noise made by centrifugal exhaust fans. These noisy machines are needed to keep large kitchens and dining areas air conditioned, but they can be quite loud. A recent study found that high quality restaurant centrifugal exhaust fans produce an average sound level of just 55 dBA, which is much lower than the average sound level of 66 dBA.
There is no doubt that centrifugal fans are a valuable tool in the kitchen. They provide high quality air circulation, and can help reduce the amount of heat produced by appliances. However, many restaurant owners don't know how to use them properly, which can lead to poor air circulation and overheating. If you are looking for a fan that will provide excellent air quality while also being quiet, then a centrifugal fan is the perfect option.
Type of fans for restaurants:Restaurants have many different types of fans, depending on the type of restaurant and the type of fan needed. One popular type of fan is a centrifugal fan, which helps to circulate air and keep the restaurant cool. Centrifugal fans are also known for their high quality, which is why they are often used in high-quality restaurants.
Advantages & Features
There are many benefits to using restaurant centrifugal exhaust fans, some of which are listed here. They improve air quality by removing contaminants that can cause respiratory issues, they help keep the kitchen clean, and they reduce noise levels. In addition, centrifugal fans are efficient and cost-effective, making them a good choice for businesses of all sizes.
Reduce noise levels in your kitchen by up to 50%
High quality fan blades made from stainless steel for durability and long life
Efficient centrifugal exhaust fan design for superior performance
Quiet operation won't disturb customers or staff
Compact size saves valuable counter space
  China AFL Fan Equipment Factory is a professional centrifugal Fan supplier, axial fan manufacturer, each of our products has passed ISO certification, the quality is reliable and stable, has dozens of foreign distribution agents, and welcomes more new and old customers to send email contact us.
High Quality Restaurant Quiet Centrifugal Exhaust Fans Suppliers and Manufacturers China - AFL
  AFL offers high quality, superior performance, green energy saving high velocity centrifugal industrial exhaust fan Our company is a successful manufacturer and supplier We devoted ourselves to electromechanical and electronics industry many years Provide excellent service and competitive price for you, we are expecting to become your long term partner in China.
  The company's products mainly include: Forward Centrifugal Fans Galvanised sheet steel Material, EC fan, axial fan, blower fan, radial fan, EC motor, external rotor motor, DC fan; DC motor; DC brushless motor and more. Welcome to call to discuss cooperation.>>>more product