| | |
| --- | --- |
| Fan type | Double Inlet Blower Fan |
| Impeller type | Ec forward curved centrifugal fan with scroll housing, double inlet |
| Model no. | F3P146-EC092-057 |
| Impeller Size | Ø146mm |
| MOQ | 1~200 pcs based on EXF price; 200pcs above based on FOB price. |
| Payment terms | T/T; L/C; Paypal |
| Insulation Class | B |
| Speed Control | 0-10VDC/PWM |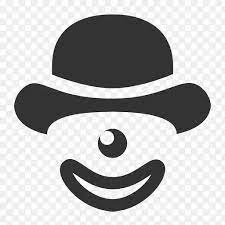 Ec Kitchen Exhaust Blower Fan
Product Descriptions
  Ec Kitchen Exhaust Blower Fan is a new and innovative product that helps reduce kitchen exhaust fumes. This fan is small and easy to use, and it can help reduce the amount of smoke and haze in your kitchen.
  An exhaust fan is a device used to expel fumes and vapors from a confined area such as inside a kitchen. This type of fan is also often used in bathrooms, workshops, garages, and other small spaces where the surrounding air quality is poor.
  The EcKitchen exhaust fan has been designed with an easy installation process and automatic shut-off feature for added safety.
Advantages & Features
The Ec Kitchen Exhaust Blower Fan is the perfect way to keep your kitchen clean and free of fumes and smoke.
This fan is made with high quality materials and construction that will ensure it lasts for years.
The Ec Kitchen Exhaust Blower Fan has a powerful motor that can move a lot of air quickly, making it perfect for clearing out smoke and fumes.
It is quiet and efficient, so you can use it without disturbing others in the house.
This fan is easy to install and comes with all the necessary hardware.
It is backed by a full one-year warranty, so you can be sure you're getting a quality product.
Ec Kitchen Exhaust Blower Fan Suppliers and Manufacturers China - Best Design Products - AFL
AFL offers high quality, superior performance, green energy saving ec kitchen exhaust blower fan Our company is a successful manufacturer and supplier We devoted ourselves to electromechanical and electronics industry many years Provide excellent service and competitive price for you, we are expecting to become your long term partner in China.
HAINING AFL Electric Co., Ltd. is a comprehensive enterprise integrating design, research and development, production, construction and service. After years of market development and technological innovation, this enterprise has formed a continuous supply of new technologies and new technologies for the development of the national economy. Process, new materials, new equipment capabilities.
  The company's products mainly include:Centrifugal fan, ec fan, axial fan, blower fan, radial fan, EC motor, external rotor motor, DC fan; DC motor; DC brushless motor and more. Welcome to call to discuss cooperation.>>>company's product