Voltage

Frequency

Current

Input Power

Speed

Capacity

Air Flow

Noise

Temperature

Curve No.

Approvals

Type

V

Hz

A

W

rpm

μ F

m

3

/

h/CFM

dB/A

Min/Max(℃)

#

B6E335-145A-AM00





220/230




50




0.46

100

930




4

1220/717

60

-30 /+60

①

CCC,CE,RoHS

220/230


60

0.50

130

1080

4

1320/776

61

-30 /+60

②

CCC,CE,RoHS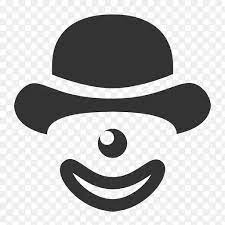 China Backward Centrifugal Fans
  One of the best things about an AC blower fan is that it's straightforward to use. You can easily adjust the speed of the fan to control the temperature and airflow. If you want to cool down quickly, you can set the fan to high speed, and if you want a quieter environment, you can choose a low-speed option.
Moreover, AC blower fans are energy-efficient, which means that they consume low power while still delivering optimal performance. This way, you can save money on electricity bills and at the same time reduce your carbon footprint.
Overall, an AC blower fan is a practical and efficient solution for maintaining a comfortable indoor environment. With regular maintenance and cleaning, it can last for years, providing cool and refreshing air for you and your loved ones.
  AFL Electric Co., Ltd. is a comprehensive enterprise integrating design, research and development, production, construction and service. After years of market development and technological innovation, this enterprise has formed a continuous supply of new technologies and new technologies for the development of the national economy. Process, new materials, new equipment capabilities.
  China AFL Fan Equipment Factory is a professional centrifugal Fan supplier, axial fan manufacturer, each of our products has passed ISO certification, the quality is reliable and stable, has dozens of foreign distribution agents, and welcomes more new and old customers to send email contact us.
  With many years' experience in Backward Centrifugal Fans supply, AFL Fan has become one of the biggest and most professional Backward Centrifugal Fans suppliers in China. Through our indefatigable efforts in past years, our product include Backward Centrifugal Fans and EC fan, centrifugal fan, axial fan, DC fan. By keeping offering customers competitive prices, good product solution and in time delivery, we are proud to be long term supplier of many distributors.
AFL Backward Centrifugal Fans
  AFL is a high-tech enterprise focusing on the design, R&D, manufacturing, sales and service of Backward Centrifugal Fans,ec fan,axial fan,blower fan,radial fan,EC motor,external rotor motor,DC fan,DC motor,DC brushless motor. The products are exported to dozens of countries and regions. Welcome to call or write to discuss business cooperation.>>>more product