NEWS CONTENT
What are the characteristics of centrifugal fans
Release time: 29-11-2021
About centrifugal fans:
What are the characteristics of centrifugal fans? How is the price/performance ratio higher?
Because it is frequently used equipment in the boiler industry, the sales volume of centrifugal fans has been increasing, and it has become a product that more customers will notice. If we want to buy reliable products as soon as possible, what aspects should we be careful about? What are the advantages of Centrifugal fan? If you want to know what is going on, you can read more about the following content.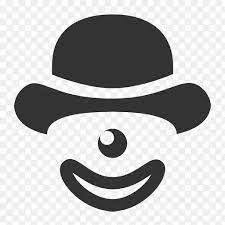 1. Manufacturers with years of strength: Not all manufacturers are trustworthy. This is what friends will realize after they learn more about the details. A professional and powerful manufacturer, not only is well-equipped, but also has many years of industry experience. It is also able to independently research and develop, produce and sell products. Observing these points can help friends choose more reliable partners.
2. Advantages: Do friends know what advantages professional centrifugal fans have? This is of course a question that countless people wonder. If we continue to master the details, we will know that Centrifugal fan has the characteristics of low noise, high efficiency, light weight, simple installation and fast heat dissipation.
3. The price of direct supply products is lower: Nowadays, more and more customers are paying attention to the cost performance when buying products. Therefore, how to buy a centrifugal fan with a better cost performance is naturally a question that attracts many people. Whether manufacturers can directly supply products and whether the quality is stable is an indispensable advantage.
At first, friends who don't understand whether the centrifugal fan is worth buying or not, and don't know the good points, can help themselves to figure out what is going on through the content mentioned above, and then they can rest assured to make a choice. If you are still wondering about other issues, you can also consult with customer service staff.
Where to buy centrifugal fan?
AFL Fan Equipment Factory is a leading China centrifugal fan supplier and axial fan manufacturer. We have our own production workshop and design team. If you cooperate with us, we can provide you with first-hand prices.
Welcome to choose AFL Fan Equipment Factory - a leading China centrifugal fan supplier and axial fan manufacturer.
For more product information about YouTube and Centrifugal fan, you can click on the relevant link below.
1. AFL China Centrifugal Fan supplier Axial fan manufacturer
2. China Centrifugal fan wholesaler
3. China Centrifugal fan supplier