NEWS CONTENT
The process of debugging cannot be ignored before the industrial centrifugal fan runs
Release time: 17-07-2020
  Centrifugal fans are used in many fields, such as petrochemicals, food and pharmaceuticals, coal ships, and other industrial production. Centrifuges are used. Although it is only an auxiliary device in the production process, the importance is self-evident. Yes, he can purify, remove dust and ventilate the production environment to ensure the cleanliness of the production process, thereby protecting the quality of the production products and the health of the producers.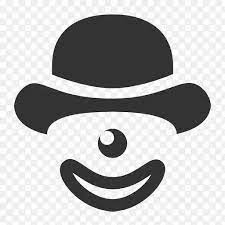 The process of debugging before operation of industrial centrifugal fan can not be ignored.
  Industrial centrifugal fans should be properly debugged during use. The specific steps for commissioning are as follows:
  One:When the centrifuge is in use, it can have full-pressure starting or step-down electric power, but one thing needs to be paid attention to, that is, the current exceeds five times the rated current when the full-pressure start, when the amount of electricity is insufficient, Can choose to start under reduced pressure.
  two:when debugging, be sure to look at the product's instruction manual, whether the various lines are connected correctly, check whether the power supply meets the requirements, and whether the electrical school level is missing, etc.
  Three: In the process of debugging, it is generally not possible to carry out a single person, at least two people are required. When one person is controlling the power supply, the other person should observe the operation of the equipment. If an abnormal situation occurs during the debugging process, then The power supply should be cut off for troubleshooting.
  When checking, first determine whether the rotation direction of the equipment is normal. After the fan starts to run, check whether the running current exceeds the rated regulations.
  Before using, you should read the product manual carefully and check whether the wiring method is consistent with the wiring diagram. Care should be taken to check whether the operating voltage supplied to the industrial centrifugal fan power supply meets the requirements, whether the power supply is missing or in phase, and whether the capacity of the distributor components meets the requirements.
  Eflo professionals suggest that the newly purchased industrial centrifugal fan should be debugged before operation to see if the equipment can operate normally.Related reading: more products